What sets us apart is our commitment to building relationships with our clients and delivering unique travel experiences, specifically designed for your style and budget. We pride ourselves on our intuitiveness and the high levels of customer service we provide.
Kristin founded DA Luxury Travel in 2007. Realizing no matter how the travel industry evolves, her discerning affluent clients & travelers will always seek human connection and personally curated itineraries.  A Certified Travel Counselor (CTC) with 16 years' experience in the luxury leisure travel industry, Kristin stays on the cutting edge of this exciting, ever-changing industry and is often recognized for her expertise. She has been featured on the Travel Channel, NECN Morning Show and ION TV, and has written travel articles that have appeared in well-known publications throughout the United States. Kristin was most recently named  "Top 25 All Star Travel Advisors" by Travel Agent Magazine for 2017 for the US and Canada.
In addition to leading the team at DA Luxury Travel, Kristin was also the Director of Travel for Wedding Style magazine from 2013-2016 and was instrumental in launching the publication's global luxury honeymoon travel collection.
Kristin has been fortunate to travel the world, scouting out extraordinary destinations for clients, connecting with industry professionals from all over the world, and experiencing the back roads of mainstream tourism areas. To date she has explored over 42 countries and counting. She prides herself on her intuitivness and including thoughtful nuances throughout her clients itineraries.
The travel bug first bit Alicia while she was a student at Mount Holyoke College in Massachusetts. The Southern California native decided to visit her brother, who was living in Japan. After that extraordinary experience, Alicia traveled as often as she could throughout the United States, and across Europe and Asia.
One of her favorite destinations is Thailand, where she rode elephants, dabbled in Thai cooking and learned about their culture. Alicia has also traveled to the beautiful Caribbean islands many times, as well as to culture-rich Mexico. She frequently vacations in Hawaii and holds special affection for Maui.
Alicia, a CTA (Certified Travel Associate), looks forward to helping you plan your vacation. She interacts with you one on one to fine-tune your itinerary, making certain that your travel experience exceeds your expectations. By maintaining strong relationship with front-line hospitality professionals, she can ensure a flawless journey – one that you and your guests will never forget.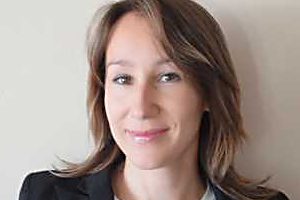 Agnieszka (Aggie) is originally from Poland and she has extensively resided in several countries such United States, Italy, Australia, United Kingdom and France. During her travels, she has had the opportunity to experience working and living in many different cultural environments and has a knack and strong interest in learning new languages. Aggie currently speaks English, Polish, Italian, and French. She also participated in a student exchange internship at the La Sapienza University in Rome, Italy and has earned an undergraduate degree in Tourism Management. Additionally, she has worked for international tourism companies as tour director, business development manager, and as a travel designer.
Aggie brings to the DA team her wealth of knowledge for the backroads and languages of Europe and ten years of "in the field" tour and concierge experience. Aggie works with our partners directly to curate experiences we then offer our clients. She is constantly searching for the "special" components and hard to find experiences that enhance our clients travel itineraries. Her favorite thing is to go where she has never been and share her travel experiences with the others. Equipped with a positive way of thinking, she also possesses a great passion for sports and photography.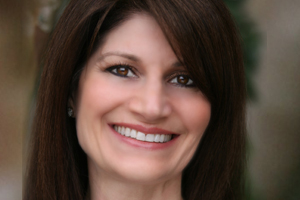 Diane has been a luxury travel advisor specializing in Europe for over 8 years.She has traveled to some of the most beautiful countries in the world, learning about the people, history, and culture and creating wonderful, lifelong memories.
Diane has seen the magnificent Eiffel Tower twinkle at night from a boat on the Seine and has sat in the shadow of historic Edinburgh Castle while watching the international performers of the Royal Edinburgh Military Tattoo. She has sunbathed on the exquisite beaches of Thailand, became inspired by the beauty and sheer magnitude of the Grand Canyon, awed by the hypnotic flamenco dancers in Madrid, and walked on the breathtaking glaciers in Alaska.
Diane's destination knowledge, experience, and her passion for travel all help her expertly plan your journey.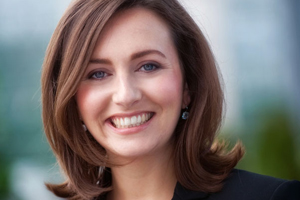 For more than 19 years, Nicole has planned hundreds of luxury wedding, corporate, philanthropic and hospitality experiences for a league of high-level clients. They have included Fortune Global 500 companies, New England sports teams, Boston politicians and socialites.
Nicole's expertise has not gone unnoticed.  Boston Magazine  recognized her as "Best Wedding Coordinator." Prior to that, she served as Director of Catering Sales at the Forbes 5-Star Boston Harbor Hotel from 2008–2012.
A key priority for Nicole in her career is relationship-focused connections, earning her respect in the events industry throughout New England for her genuine, service-oriented personality. She has planned and provided onsite execution for destination weddings in Europe; Esperanza in Los Cabos, Mexico; and at a private villa in Anguilla.
DA Luxury Travel and Nicole bring 45 years' combined hospitality experience – partner to create exclusive destination events. Kristin Chambers and her travel team procure the destination and venue, negotiate group space and work with guests to organize all the travel logistics. Nicole and her team take on the full event design, production and event execution on site.
Coming in early 2018 is our health & wellness program launch.
Kate incorporated health and fitness into her travel itineraries when she moved to Thailand to live and train as a professional Muay Thai fighter. Not only did she learn the art of this traditional combat sport, but she also immersed herself in the culture of Thailand, drawing inspiration from the country's gracious people.
A sense of wanderlust then led Kate to Rome, where she easily and readily experienced the back country and cities of Europe. Since returning to the United States, Kate spends winters in Aspen, Colorado, as a snowboarding instructor, and summers on Nantucket working with the yoga and Stand Up Paddleboard (SUP) Yoga community.
Kate is a certified yoga instructor and is an integral part of Destination Affairs' Exclusively Hosted Yoga & Health Wellness getaways, debuting in fall of 2017.
Alyce heads up our operations and accounting department, ensuring DA Luxury Travel runs efficiently and follows all processes. The backbone in this non-stop, ever-changing world of travel planning and logistics, her experience has ranged from restaurants to law firms. She holds degrees from Stonehill College in both social work and paralegal studies.
Alyce's favorite travel memories include skiing the Alps with grandson Michael, brunching in Dubai with husband Karl and driving the South Ring of Iceland in the dead of winter in pursuit of the Northern Lights. 
We look to our personal travel experiences, intimate destination knowledge and strong partnerships with the industry's top suppliers and networks to benefit you. We have the know-how to maximize your budget, and offer you exclusive travel offers and upgraded amenities not available to the general public.